Kanye West Makes History, Thanks To Pres. Obama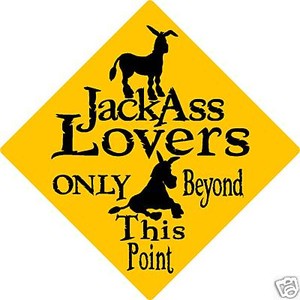 (ill news) Kanye West goes down in history as the first person to be called a "jackass" twice by a president.
According to lore, John Calvin Coolidge, Jr. (July 4, 1872 – January 5, 1933), the 30th President of the United States, reportedly called his vice president a jackass in succession, but this was not verified.
Kanye has been called a "jackass" by U.S. president Barack Obama – again. This time the word was in an 8,000 word report from another publication. Somebody apparently read all of that piece to dig this one irrelevant fact that the world now hones in on.
What the rest of the piece entails, nobody knows at press time.
Rumor has it, Kanye West and his G.O.O.D. Music artist Big Sean are working on a remix of "Dance (Ass)" called "Jackass..ass…ass…ass."
Photo: Sandra Rose